Katrina Ruegg, Vice President, Geoffrey Weiss & Associates
Hardworking…creative thinker…able to target candidates with out-of-the box sourcing strategies…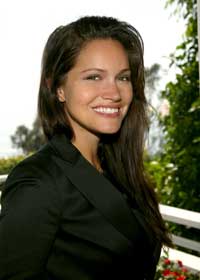 Katrina specializes in online searches and using technology to find the best possible candidates. She does a great deal of the legwork—sourcing, identifying, pre-screening—to qualify individuals prior to introducing them to client companies.
Before joining Geoffrey Weiss & Associates in the summer of 2005, Katrina held the position of Director of Sales and Marketing at New Medicine, Inc where she helped build the marketing department from the ground up. She also worked in sales at Medicine Online, Inc, and quickly became a valuable asset to their team.
Katrina's work experience and educational background enables her to comprehend the job description and find the right candidate for the client.
To contact Katrina directly, send an email to, katrina@gweiss.net